We are eager to find exceptional California food producers to add to our portfolio. Here are the people and products that we represent:                                                                                                     
ALL GOOD SAUCE – SAN GABRIEL Sue Park makes wonderfully clean, hot, and versatile mango-habanero chili sauce.
BABA JOON'S CHOCOLATE CHEWIES – MORGAN HILL Moist, light, chewy, intensely-flavored macaroon-style cookies are baked in a dozen varieties by "Agah" (Baba Joon).  Gluten free, dairy free, and preservative free to boot!
  BELLA VADO – VALLEY CENTER The da Silva family grows Organic avocados on their 70 acre ranch. Fruit is picked by hand, allowed to ripen, then mechanically pressed to yield an unfiltered emerald green oil.
BITES OF LUV – VENICE BEACH 100% vegan, gluten-free, and soy-free superfood treats are created by lifelong vegetarian and Texas-transplant Jennie Bobart
HURLEY FARMS – NAPA VALLEY Sheri Hurley's gorgeous preserves are made from fruit grown on her family farm or sourced from neighboring orchards.
IL MORSO – SAN FRANCISCO Jason and Jordon's meltingly smooth organic coffee bars are made from cocoa butter and fair-trade coffee beans. Four varieties: Americano, Coffee & Cream, Mocha, and Matcha Tea.
JADE CHOCOLATES – SAN FRANCISCO The flavors of Mindy Fong's sensational chocolate bars and truffles take inspiration from Asia and the Pacific Islands.
JAKE'S CASTRO KITCHEN – SAN FRANCISCO Jake Blaine makes creates artisan jams, jellies, sauces, and chutneys from fresh San Francisco Bay Area produce.
KIKA'S TREATS – SAN FRANCISCO  Cristina Arantes infuses traditional Brazilian flavors into chocolate-covered caramelized graham crackers, coconut shortbread, salted palm-sugar caramels, and honey cakes.

KOKOMO CULINARY – HEALDSBURG Winemakers Kimia and Erik Miller press juice from unripened winegrapes to produce verjus at their Kokomo Winery. Verjus is a natural acid that enhances flavor in many dishes.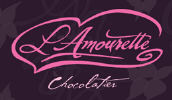 L'AMOURETTE CHOCOLATE – SAN FRANCISCO  Andre uses Venezuelan and Columbian cacao beans to create a unique assortment of beautiful dark chocolate bars.
MAISON DE MONACO – SAN FRANCISCO  Coco Guilhem simmers mall batch recipes in a copper kettle to make unique preserves containing 70% fruit.
MARSHALL'S FARM HONEY – NAPA VALLEY  Raw, pure, unfiltered,  kosher honey is extracted from hives in Northern CA mountains, valleys, and seacoasts
 NAPA CAKES – NAPA VALLEY  Marjorie Caldwell bakes traditional,  apricot-almond, and walnut-fig panforte with CA ingredients.  These moist and dense cakes are wonderful for dessert and attractive on a cheese plate.
NAPA COOKIE COMPANY – NAPA  Wine country caterer Melissa Teaf bakes sweet and salty wine snaps that pair wonderfully wine and cheese.
 NEO COCAO – EL GRANADA Christine Doerr crafts luxurious French-style (no hard outer shell) truffles from chocolate ganache and unique natural flavors.
NOCI FOODS – WALNUT CREEK   Adam Harris makes walnut terrazzo from California walnuts, honey, maple syrup, and sea salt. These bars slice beautifully and their salty-sweetness makes them particularly cheese-friendly.
NUTHOUSE! GRANOLA – BERKELEY Craig Boon combines organic oats, local whole nuts, dried fruit, and maple syrup to make this rustic and beautiful granola.
PASTA POETRY – NAPA  Linda Cerda Scheibal produces exquisitely delicate hand cut and air-dried egg pasta.
POLLEN RANCH – LEMON COVE Hand collected fennel pollen and dill pollen are prized spices.  Pure pollen and pollen-based spice blends are packed in cylindrical tins.
PRICKLY PIG – OAKLAND Karen Kilkenny's legendary Bay Area pulled-pork parties lead to endless requests for her uniquely tangy Carolina-style barbeque sauce and rubs.
SALUTE SANTE – NAPA Valentin and Nanette continue to show us the culinary and health wonders of oil and flour made from grapeseeds.
SONOMA CHOCOLATIERS – SEBASTAPOL  David Gambill sources Scharffen Berger Chocolate, Stornetta Butter, and other local ingredients to produce luscious organic soft caramels and innovative dark chocolates
SONOMIC "almost vinegar" – PETALUMA  Caryn and Bill Reading blend Cabernet Sauvignon or Muscat juice with select local vinegar to produce complex, rich, and mildly acidic condiment akin to an aged balsamic.
THE SMOKED OLIVE – PETALUMA   Al Hartman invented a method to smoke CA olive oil without over-exposing it to harmful heat, light, or oxygen. He makes smoked brown sugar too!
SWEET SYDNEY'S – SAN FRANCISCO Family recipes from Sydney Doyle and her father Dan. Lemon bars, brownies, ginger snaps, snicker doodles, oatmeal-raison, and chocolate chunk cookies are deliciously gluten-free.
THE TEA ROOM CHOCOLATES – SAN LEANDRO Heinz Rimann brought his Swiss expertise to California to lead a small group of chocolatiers who infuse organic chocolate with fine organic loose tea from around the globe.
HARDWOOD CREATIONS – DAVIS David Levy has been designing and crafting durable laminated hardwood cheese boards for over 35 years.